Intrigues of cash, fuel crisis won't stop my victory – Tinubu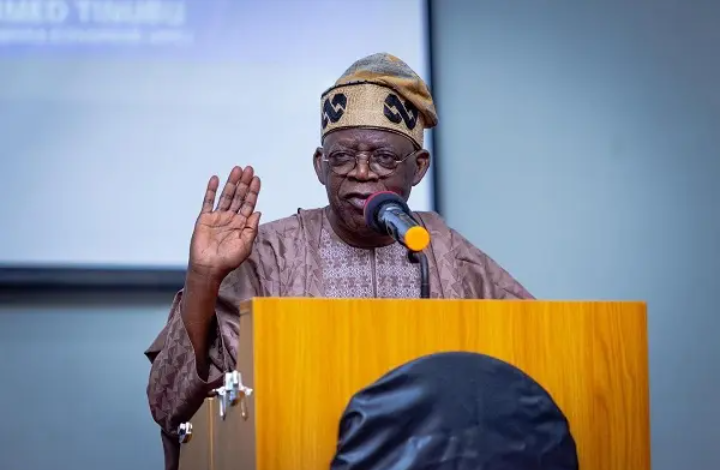 The presidential candidate of the All Progressives Congress(APC) Asiwaju Bola Ahmed Tinubu has said the fuel and cash crisis orchestrated to hurt his campaign will not stop his victory on February 25.
He spoke in Osogbo capital of Osun State where thousands of residents received his campaign train.
The jubilant residents, members of APC and supporters thronged to the venue of the campaign, Nelson Mandela Freedom Park, Osogbo Old garage to give Tinubu a rousing welcome.
Speaking in Yoruba to his followers and the jubilant crowd gathered on top of the bus, Tinubu declared: "Financial issues and a lack of gasoline won't stop me from running for president. They are powerless to speak. The voting location is not distant from our homes, even if they provide the money to Kobo. To cast our votes, we shall travel to the polling places. We will arrive at the voting locations, wherever they may be.
"Being gentlemanly won't help you smash the seed from a palm nut. None of us are bastards. They were placed there by us, and we shall be their successors.
We have come a long way, and no matter what happens, we will not give in to your attempts to frustrate us. We appreciate your kindness toward us.
He continued, "All the young people looking for work will get employment. I want to reassure you that everyone who desires to master a craft will be able to do so easily. For those youngsters who were turned down for admittance, we will develop businesses.
If you spend more than four years in school, call me a bastard, students. To complete your education, you will need four years. Those who lack the means to pay will be given loans. We will cover your tuition costs, no matter what they are. No underprivileged youngster will be excluded. We are all on an equal footing. We will travel to the voting site wherever it is located, cast our votes there, and win the election.