Lil Wayne & Girlfriend Reportedly Split Because Of His Trump Support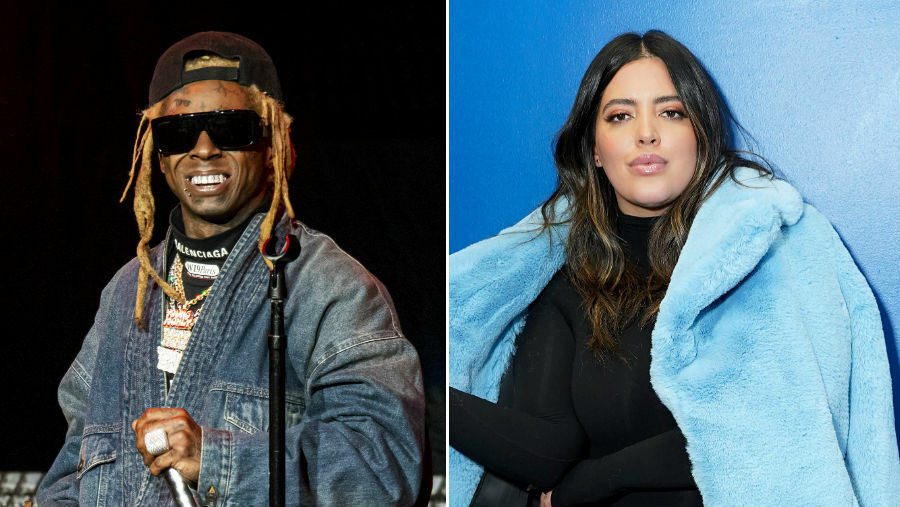 Lil Wayne and girlfriend Denise Bidot are no longer a thing and it's all reportedly because of President Donald Trump.
Per TMZ, the plus-size model, 34, decided to nix her romance with the rapper, 38, because of his support for the POTUS. Bidot has since deleted her Instagram account, but shared several posts before doing so. As the story goes, the two stopped following each other and that was followed by a meme that read, "Sometimes love just isn't enough." Meanwhile, B. Scott reported that Bidot was not happy with his MAGA endorsement and Weezy's photo opp with Trump was the last straw. "She broke up with Wayne. It wasn't just his Trump support, but that was a big part," a source close to Bidot told the blogger. "[Denise] was shocked when she saw Wayne come out with Trump. She's so disappointed in him."
Nonetheless, if you head over to Wayne's account, you'll see that the rapper has yet to scrub photos of Bidot from his feed. In June, the two went public with their romance via social media and it appeared as if Wayne was invested in the coupling. "All…," he captioned a photo of the model sharing a kiss face with the camera in a bikini. Denise took the opportunity to finish his thought, "Yours…"
Last week, Weezy made headlines when he took to Twitter to share a photo with Trump, alongside a lengthy caption. "Just had a great meeting with @realdonaldtrump @potus besides what he's done so far with criminal reform, the platinum plan is going to give the community real ownership. He listened to what we had to say today and assured he will and can get it done," he captioned the shot.
https://twitter.com/LilTunechi/status/1321941986174226432?ref_src=twsrc%5Etfw%7Ctwcamp%5Etweetembed%7Ctwterm%5E1321941986174226432%7Ctwgr%5Eshare_3&ref_url=https%3A%2F%2Fwww.iheart.com%2Fcontent%2F2020-11-04-lil-wayne-girlfriend-reportedly-split-because-of-his-trump-support%2F
Like The Poise On Facebook