Naja'atu Muhammed is against Tinubu because she expected money, but money didn't come' – Adamu Garba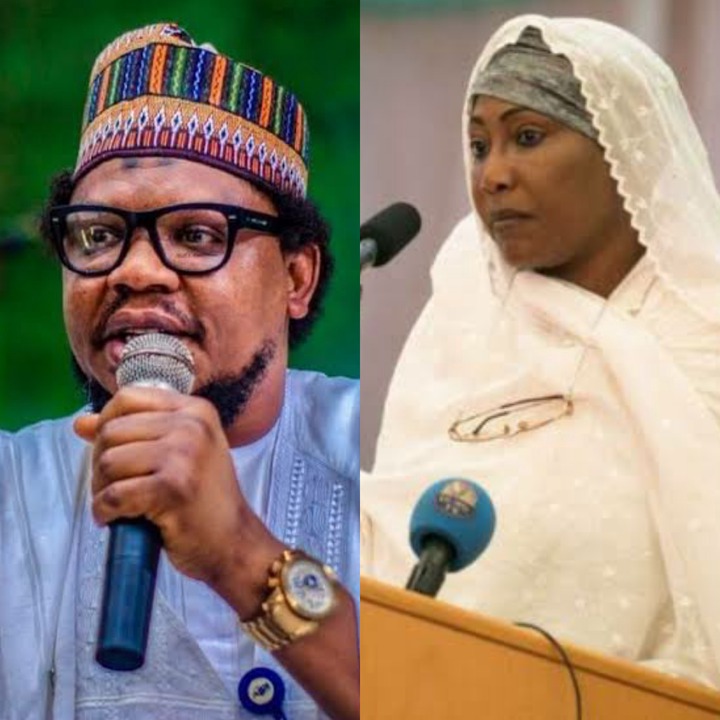 Adamu Garba, deputy director, Tinubu/Shettima grassroots independent campaign council, alleged that Naja'atu Bala-Muhammed, the former director, civil society, APC presidential campaign council, is fighting with APC presidential flag-bearer, Asiwaju Tinubu, because she expected money but money didn't come.
Adamu Garba, made the allegation when he was reacting to Naja'atu's statement yesterdayy, where she said that, she left her position in APC PCC because she approached Asiwaju Tinubu, to hear what he has for her people in the north, and Tinubu said he has nothing. And when she made effort to get a plan, and some of the things they can put together, she was denied access.
Adamu Garba reacted on Kakaaki program on AIT, that Naja'atu is just trying to play an ethnic card.
"It is very clear that she has nothing against Tinubu, other than the fact that she was trying to get her daily meal. She stays in APC PCC for so long expecting money(allegedly), and the money didn't come and then she decided to pick a fight, and go away from Tinubu's presidential campaign council."
Adamu Garba, then accused Naja'atu as someone who has always been consistent in politics of opposition, and 'propaganda' and that, people in the north know that. "When she was together with Buhari in 2002, she was consistently attacking the government of the day, which is the government of Obasanjo."