Sanwo-Olu Presents Report Of #EndSARS Protests In Lagos To President Buhari
Lagos State Governor, Babajide Sanwo-Olu on Friday met with President Muhammadu Buhari at the State House in Abuja where he presented reports of the aftermath of the recent #EndSARS Protest in his State.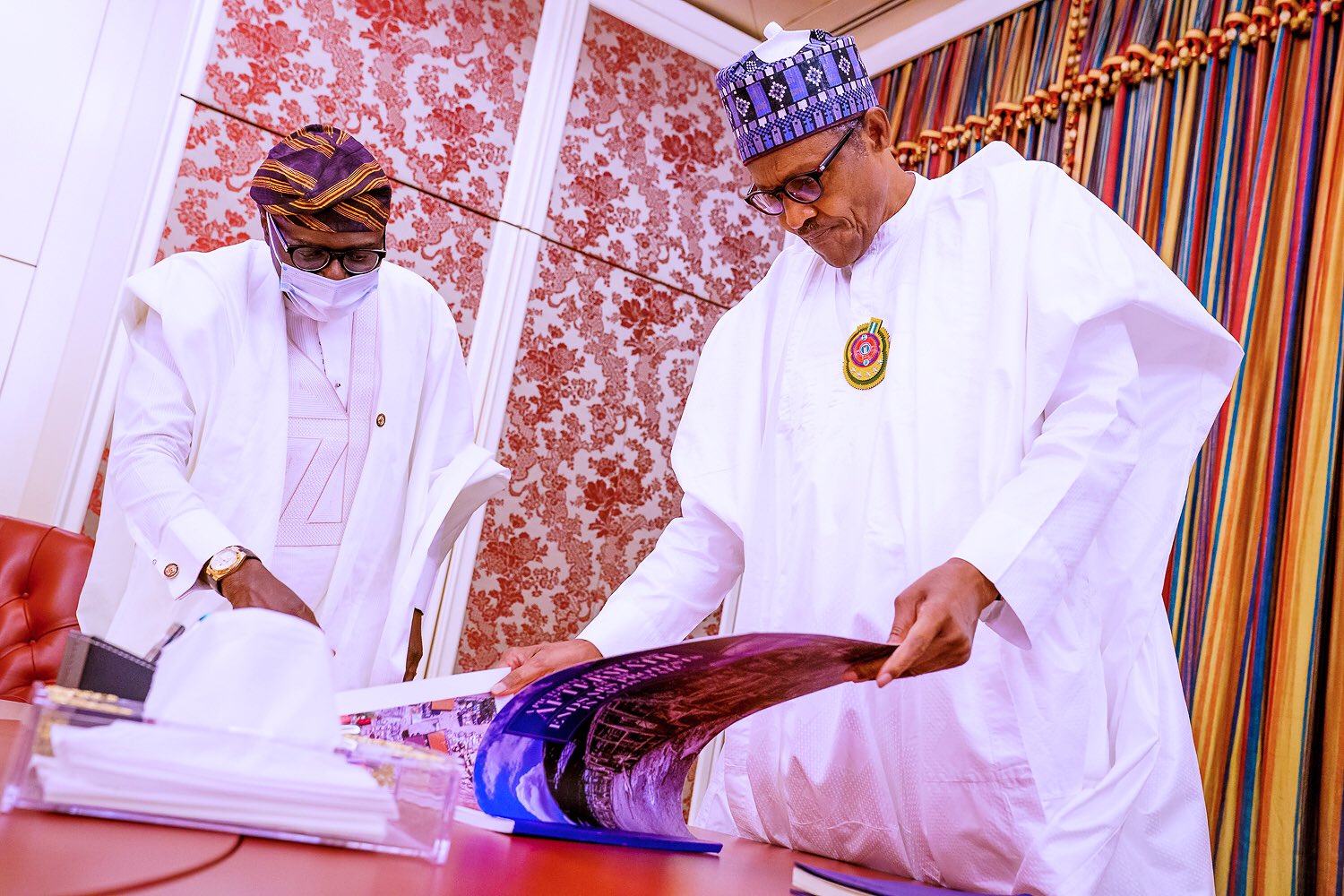 The Governor was received in Abuja by the President himself.
During the meeting, Sanwo-Olu presented a report on the arson, vandalism, and other cases of destruction done by hoodlums in Lagos State after the #EndSARS protest was hijacked.
See photos of the presentation.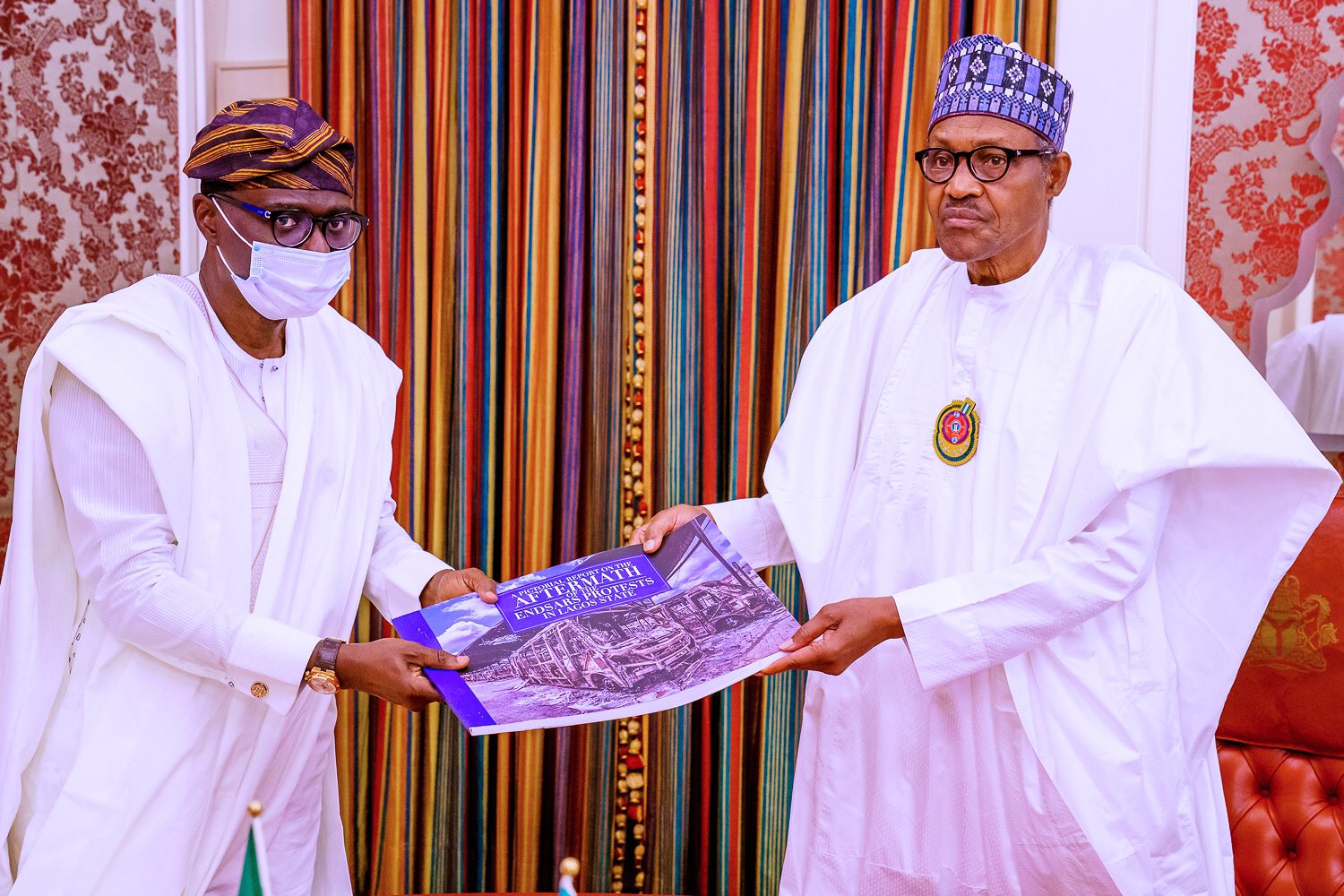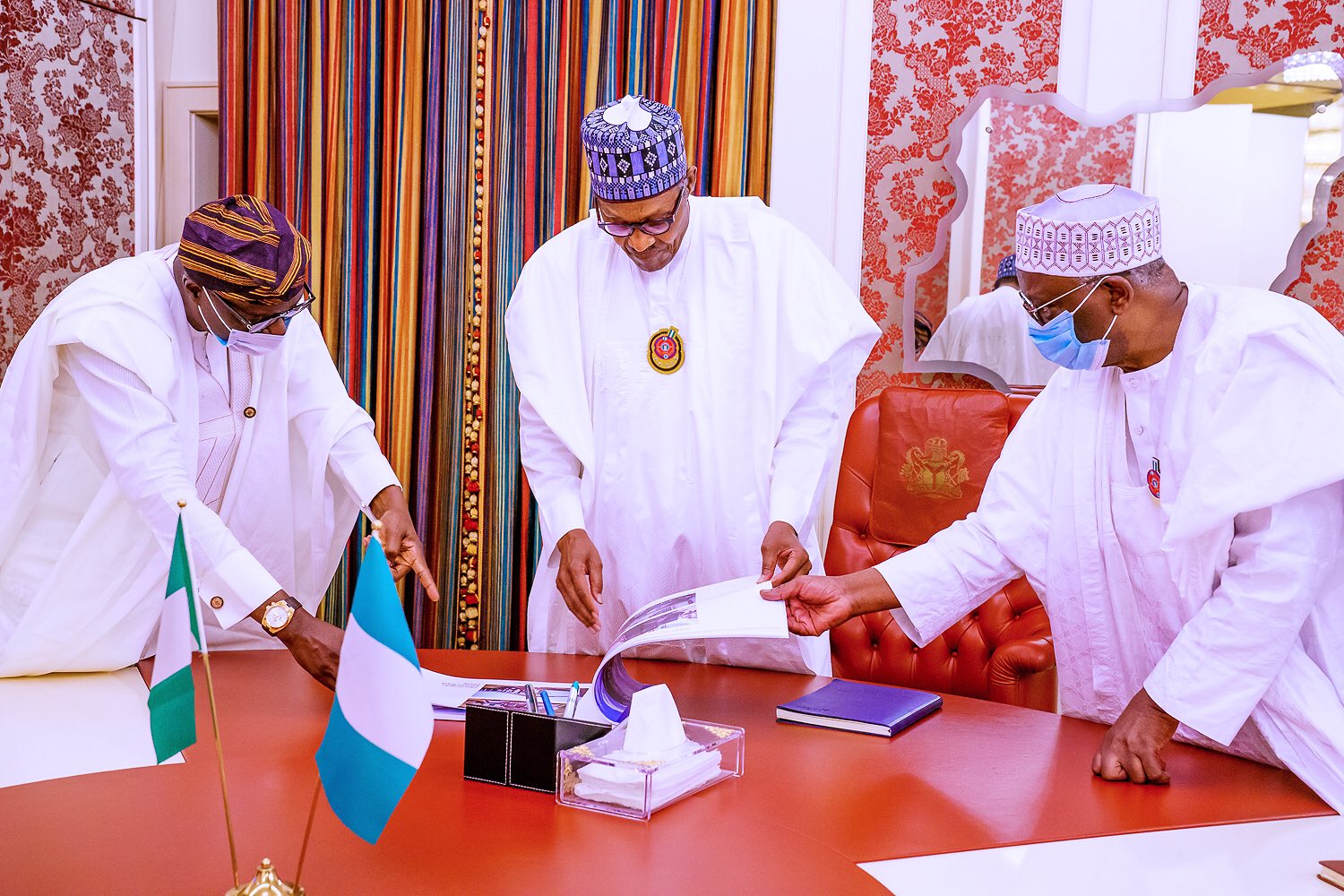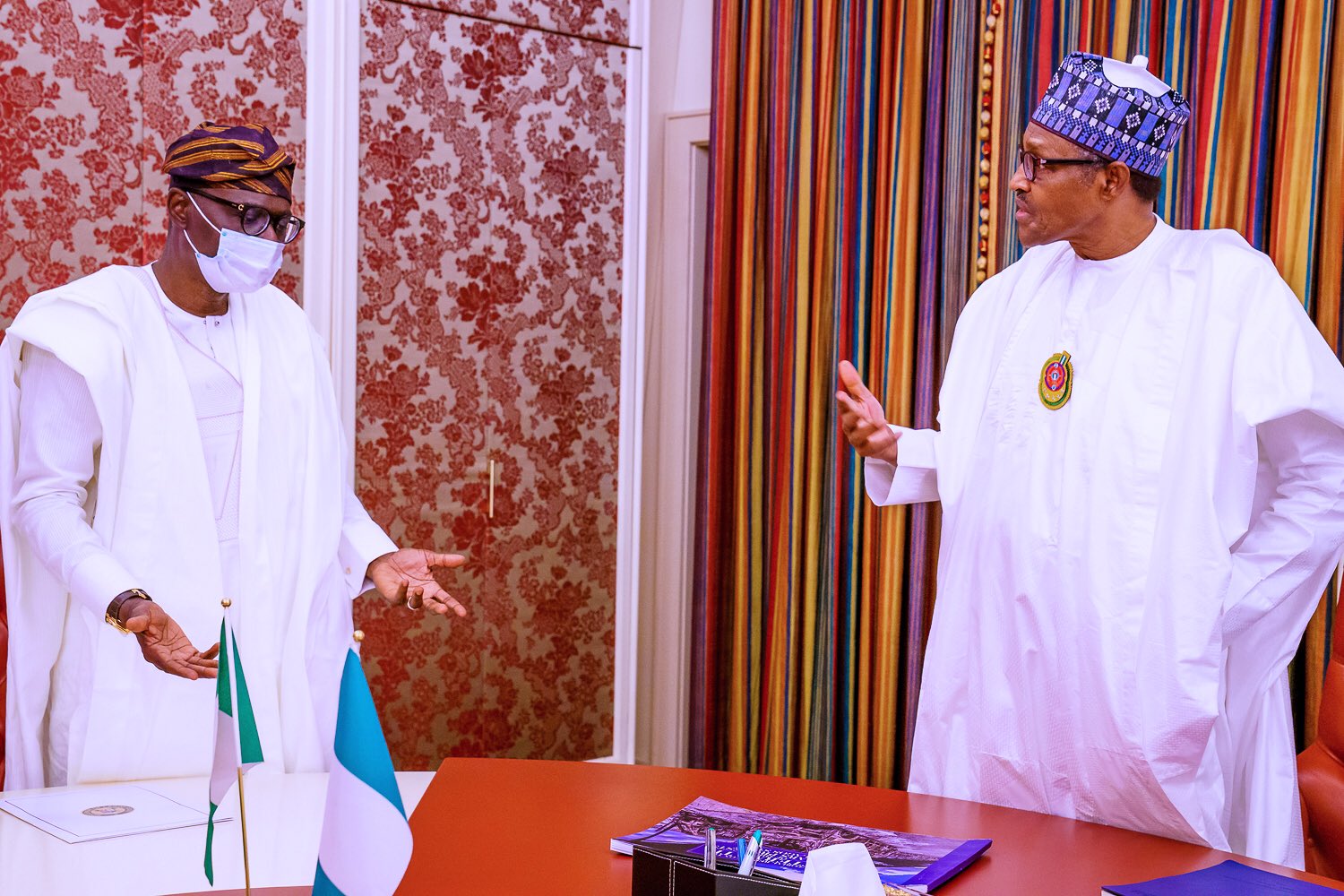 Like The Poise On Facebook