We Are Working Round The Clock To Make Sure That Tinubu Wins The Election – Tukur Burutai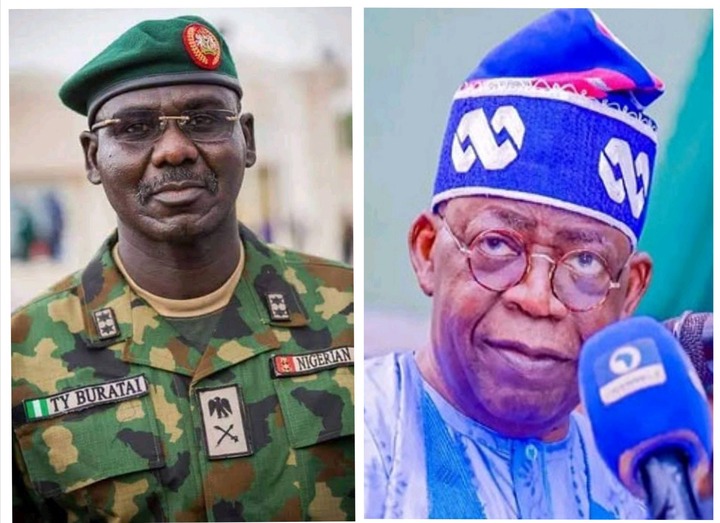 Former Chief of Army Staff Tukur Burutai has said he is working round the clock to help All Progressives Congress presidential candidate Bola Asiwaju Tinubu win the presidential election.
Burutai, a former Nigerian ambassador to the Benin Republic, joined the ruling APC and said he is a democrat and has ideas and ideals that the APC can use. He disclosed this in an interview with newsmen in Abuja on Sunday.
In a report by Premium Times, he said: "The party has good relations with Nigeria and is confident of winning the presidential election. We are working round the clock to help Asiwaju Bola Tinubu win the election…."
Burutai said the Peoples Democratic Party (PDP) ruled the country for 16 years, adding that Nigerians should not question the power of the APC in the next eight years if it does not live up to the expectations of the people, then they can take decisive action, including a democratic revolution.
He also called on Nigerians to shun violence and expressed confidence that the upcoming elections would be peaceful, free and fair.