We Can No Longer Deny The Fact That S'East People Are In Love With Obi – APGA Chairman, Edozie Njoku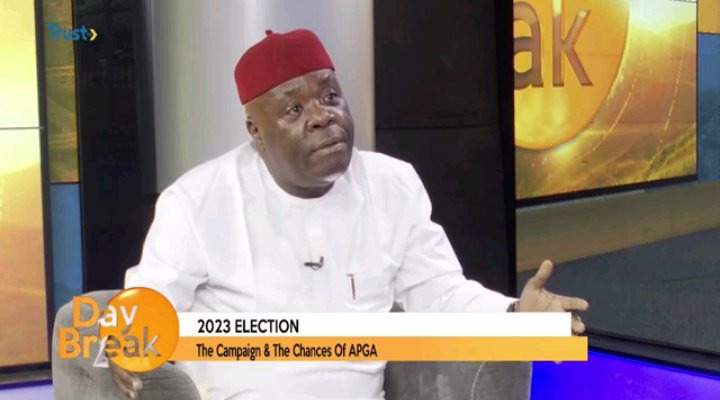 The All Progressives Grand Alliance (APGA) National Chairman, Chief Edozie Njoku, has spoken out about the perception of Peter Gregory Obi, the flag bearer of the Labour Party (LP), as being popular in the southeast of the country as the race for the presidency intensifies across Nigeria's political landscape ahead of the 2023 general elections.
Njoku, who was recently named APGA Chairman by the Supreme Court, stated during an interview on TRUST TV's "Day Break" program on Thursday that despite being adored as a political party by people in the southeast and having its own presidential candidate of Igbo descent, APGA can no longer ignore the fact that Peter Obi enjoys astronomical support among voters in the region.
I wouldn't say that APGA has given up on the 2023 presidential campaign, but my main concern right now is how we can reform the party, the man stated. The upside to that is that in Nigeria, everyone leaves after the elections. However, I've informed the group that APGA will begin its reconstruction the day following the general elections. By fitting square pegs in square holes and placing the proper individuals in the correct roles, we will begin reorganizing the party.