Why CBN Naira Re-Design Is Injurious To The APC's Chances – Party Chieftain, Alhassan Doguwa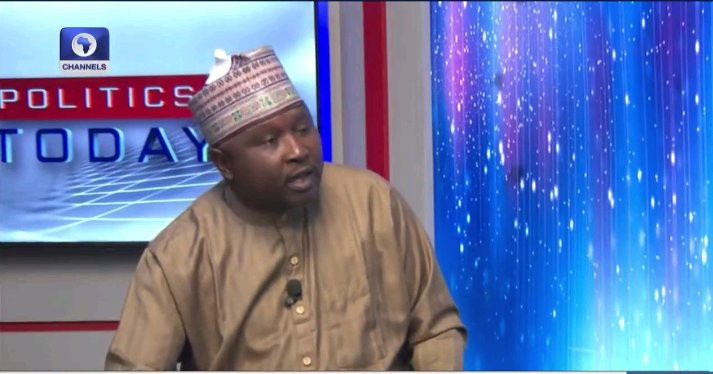 A leader of the ruling All Progressives Congress (APC), Alhassan Doguwa, has spoken out, accusing the country's apex bank of creating the contentious policy based on political undertones, amid ongoing public debate surrounding the efficacy of the naira redesign policy initiated by the Godwin Emefiele-led CBN ahead of the 2023 general elections.
On Monday night's episode of 'Politics Today' on CHANNELS TV with Seun Akinbaloye, Doguwa, Majority Leader in the Federal House of Representatives, stated that the CBN's decision to redesign the naira is detrimental to the APC's attempt to keep power beyond 2023 because of the policy's unpopularity. The party leader continued by saying that if the government didn't have enough money to pay its employees, it might be unable to offer a problem-free election.
… he said "Our presidential candidate's assertion that the naira redesign policy was driven by politics has my full and unequivocal support. Why the CBN is redesigning the naira with only 30 days to the election defies logic, but any thinking Nigerian can come up with a plausible rationale. What's the deal now? You understand that having a set amount of money on hand is a need for any business, not just for politicians. Logistics even even INEC will cost money. They will require gasoline, diesel, and other supplies. The security officers are compensated monetarily for their time and effort.
If the Central Bank of Nigeria (CBN) is having trouble meeting demand for the new naira notes, I don't see why it would cause such an issue at this crucial time. Politics, of course. It's not even about our candidate in particular; it's about everyone who is running for office under the APC banner. To be the ruling party means to be the government. Because of this, it is harmful to the ruling party when the Central Bank, a government institution, embarks on a policy that is unpopular and suspicious. This is because a government arm is now seen to be working against the interest of Nigerians. Because of this, we have every reason to believe that the Central Bank and its governor are working to harm the APC's prospects for ulterior objectives."